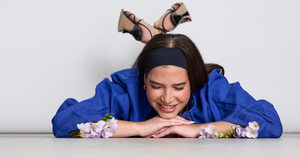 european linen collection
summer in linen
Our vacay plans?
Blooming summer, with a French affair, Italian food, in European linen, embracing the crinkles.
What about you?
GENTLE ON THE PLANET
So, apparently linen's the eco-friendly fabric that makes cotton look like a thirsty diva. Did you know linen requires approximately 6 times less water than cotton to grow?

BTW, our linen items are a true European affair - from the flax fields in Western Europe, over the sewing machines in Portugal to being worn by you in the perfect Italian (or insert any - preferably reachable without flying - destination here) summer vacay.